Freddy R.
Hi, I'm Freddy. I'm the founder of 66 Films.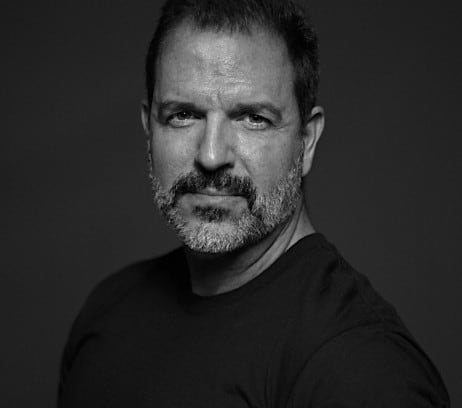 Freddy Rodriguez
Writer.Director.Editor
A Master of Storytelling
With an extensive portfolio that includes award-winning music videos, commercials, and compelling narrative & documentary shorts, Freddy Rodriguez stands as a beacon in Miami's filmmaking community, boasting an impressive array of accolades and a career spanning over two decades. His innovative work has earned him prestigious awards, including seven Suncoast EMMY® awards, seven TELLY® awards, and two Promax/BDA awards.
One of his notable creations, the film "Malabar," co-produced by Filmgate-Miami, received critical acclaim as an "Official Selection" of the 2019 Miami Film Festival. Freddy's exceptional talent was recognized when he was named "One of five Miami filmmakers to watch" by the Miami New Times, (https://www.miaminewtimes.com/arts/things-to-do-miami-film-festival-2019-screens-south-florida-filmmakers-movies-11097318), solidifying his position as a trailblazer in the Miami film scene.
"Malabar" also garnered recognition at the 2019 Orlando Film Festival, and clinched the Jury and Audience Award at Filmgate-Miami's "Best of NOLA" film competition in 2019. Malabar garnered the esteemed "La Bota Vaquera"  "Best Short Film" prize at the 2019 Chihuahua International Film Festival. And, the film's impact reverberated globally when it was acquired by HBO streaming across all HBO platforms from 2019 to 2021.
In 2019, Freddy's creative prowess earned him the Oolite Arts Ellie's Creator Award. The award fueled his ability to craft the feature film "Project Ballroom", which delves into Miami's vibrant gay ballroom scene of the 1990s (https://oolitearts.org/ellies/#winners). Freddy's dedication to his craft also led him to be selected as one of thirteen artists-in-residence at the prestigious Anderson Ranch in Snowmass, Colorado for Oolite's 2021 Home + Away Residency.
Freddy's impact on Social Justice and the LGBTQ+ community is profound, evident through his EMMY® nominated, and TELLY® award-winning documentary series "Open Dialogues." Produced by the Art and Culture Center/Hollywood, this series has garnered widespread acclaim, becoming an "Best Short Film-Runner" Up at the 2020 Outshine LGBTQ Film Festival and winning "Best Broward Doc" at 202o Fort Lauderdale Film Festival (https://fliff.com/blog/2020winners). "Open Dialogues: Queer Allies" won "Best Doc Short" at the 2023 Orlando Film Festival.  Notably, "Open Dialogues: Black Voices/Black Stories" found its way to PBS.
Freddy's creativity knows no bounds, being awarded from the Miami-Dade Cultural Consortium to develop and produce the Spanish-language horror short, "The Efficiency", set to go into production in the winter of 2024. This project promises to bring Freddy's unique vision and style to Miami storytelling.
In the realm of filmmaking, Freddy Rodriguez's work continues to inspire and push the boundaries of how Miami stories are told.
Travel Availability
Worldwide
Languages Spoken
English, Spanish
TV/Film Experience
20+ Years